I use Siemens CX70 mobile phone since 2005 and still I'm using it and it's my only phone. Anyway, it's not funny 😛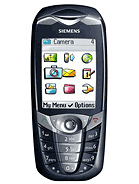 My phone's display is going to die soon, the process already started :cry:. I love this phone for it's customisable features. If somehow it dies or it's stolen then I'm so dead. My 5/6 years all contact will be gone. So the best process is to sync it somewhere, so all the contacts remains and I can use those contacts to other phone. I started to dig today about this issue.
My OS is ubuntu and I was not able to pull those contacts from mobile to my laptop. I can't send the contact's via bluetooth, because it has only infra-red. So I was looking for some sync service and I found one. After 1 hour of effort I was able to sync my contacts with the memotoo. But after syncing my contacts it says I reached the limit and I need an account upgrade 😡

May be there are some other cool services to sync free and I don't know about them. If you know some, please let me know. But I decided to setup a service on my server only for me 😀 and I found mooha. After looking into it, I found very easy to set it up.
The process is very easy, download the script from google code. There is sql file for database table creation. Create a database on your server and import the sql file. Now give the database credentials on the config.php file and you are done 😀
The default username and password is mooha. You can change it and/or add as many user as you want.
It's time to setup my phone's remote synchronisation tool. I gave my mooha server address like http://example.com/mooha/index.php and my username/password and contact path it synced successfully 😎